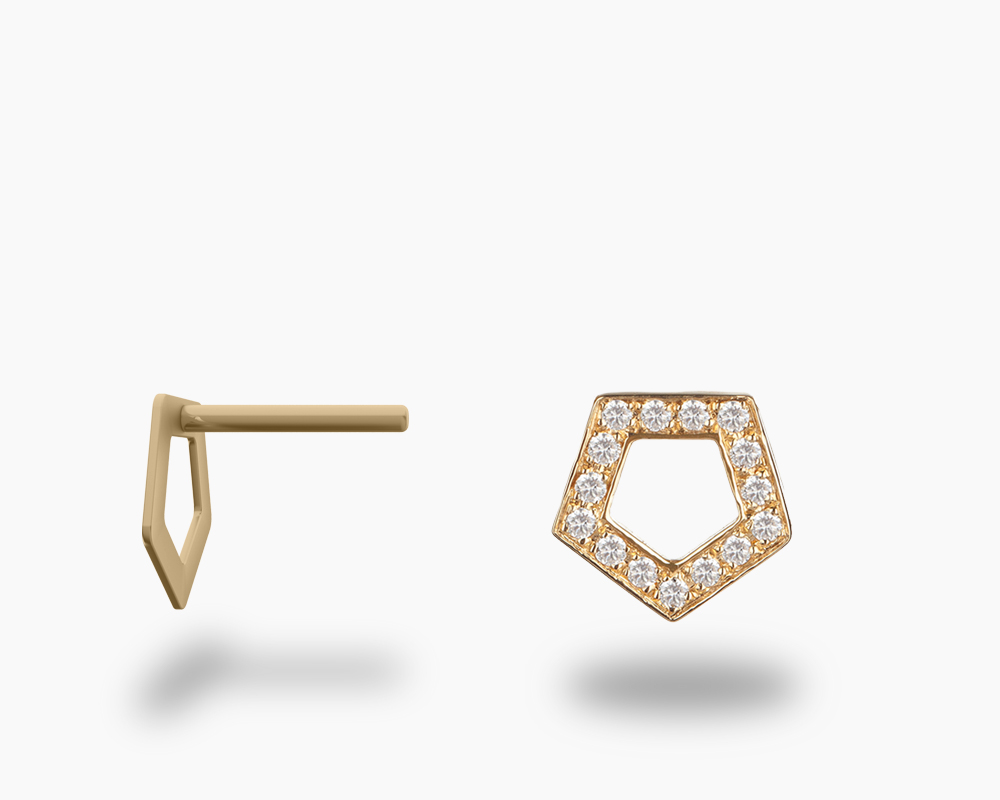 Vision No.5 Stud
The 5 symbol represents the world's pioneers; those that see beyond the horizon and their courage to step outside of the norm.
This symbol embodies a sense of wildness and charisma and can act as catalyst for change. Innovation, the drive to explore and the impulse to create—wherever that might take you best characterizes this dynamic digit.
Ideal for:
• Representing creative mentors and inspirational muses.
• Commemorating a dream you made reality.
• Channeling ingenuity, creativity and bold innovation.
14k yellow gold and white diamond option
Each stud sold individually